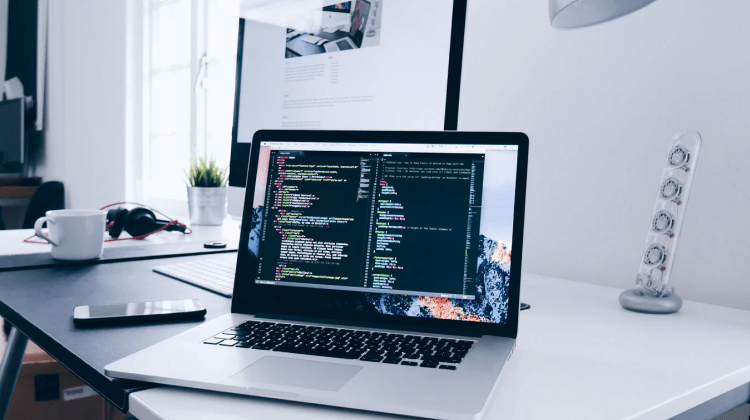 We deliver high-quality software solutions for your business.
Your Reliable Outsourcing Partner
OTAKOYI is a custom software development company based in Ukraine, the best outsourcing market in Eastern Europe. Our software developers put tremendous dedication to create complex world-class solutions for businesses all over the world. We create custom software for industry leaders in a wide range of sectors.
Why us?
Here are a couple of reasons why your business will benefit from working with OTAKOYI:
Flexibility
Transparency 
Professionalism
Investing in Relationships 
Continuous Education
Software Developers that Care About Your Success
Functional software solutions are not solely about coding. OTAKOYI listens to your requirements at all times and develops a plan based on your budget and resources. By doing so, we make sure that you get exactly what you need within the agreed deadline.
If you want your project to stay competitive for a long time, flexibility and scalability are critical. Our software developers follow the newest tech trends and implement best-suited technologies to match your needs.
OTAKOYI employs the most talented software engineers and consulting experts from various fields. Our team has experience designing and developing software solutions for a number of industries, such as Retail, Education, Healthcare, Media/Entertainment, Gambling and many more. OTAKOYI focuses on the technical part of information system implementation, allowing your business to concentrate on the core needs.
Our custom software development team is open to changes at any project stage. We know that effective communication is paramount for keeping up with the deadlines. Our experts make sure that there are no misinterpretations or miscommunications regarding the deliverables and project requirements.
Be prepared that software developers at OTAKOYI might not always agree with you. We believe that a simple 'No' backed up with experience is much more beneficial than making empty and unrealistic promises.
Our people are our most valuable asset. We provide a favorable environment for professional growth for every team member. That's one of the main reasons why our custom software developers do their best regardless of the complexity of the task. We also provide the best services for each client to foster fruitful and long-lasting cooperation. 
OTAKOYI can provide a dedicated team for your project. Customer satisfaction is our priority, so our project managers oversee the design and development processes to make sure all the requirements are met. 
Finally, we at OTAKOYI encourage everyone on board to invest time and effort in ongoing personal growth and education. This also includes keeping an eye on the emerging trends in the ever-changing tech world. Our custom software development team takes time for testing new technologies. We also organize inside hackathons every once in a while to create space for fresh ideas.
Custom Software Development Services
Our custom software development company provides top-tier solutions for various industries around the world. We do our best to bring your business ideas to life in their full glory. OTAKOYI has a vast software engineering and information technology implementation portfolio that features a range of extensive and demanding projects. 
OTAKOYI software development outsourcing company offers full-cycle complex custom software development services from the initial project planning to deployment of the finished product. Our skilled professionals deliver the best custom software development solutions at all times, regardless of the complexity of client requirements. Below are the software development services we provide.
Web Development
OTAKOYI develops integrated web solutions that meet the clients' needs and make a positive impact on business growth. Our company is an ideal choice for businesses looking for web design and development help. We employ a variety of languages and technologies to implement your project. Get in touch with our team for website development, web app development, design of fast, simple and scalable user interfaces, and more.
Web Development Technologies
We utilize modern back-end technologies and the latest JavaScript frameworks to provide the best web development services in Eastern Europe.

Mobile Development
We also make creative and intuitive custom mobile applications for iOS and Android devices. OTAKOYI custom mobile app development services team uses the latest programming techniques for Android and iOS app development. Build a cross-platform app with less complex functionality or invest in a versatile native mobile application with more possibilities. Our experts will explain the benefits and drawbacks of each technology and help you decide what solution is more suitable for you.
Mobile Development Technologies
OTAKOYI team implements the most effective solutions for mobile to facilitate your business growth and increase brand recognition.

UX/ UI Design Services
The crucial element of decent and practical software is engaging design. Simple, intuitive and alluring visual communication is a must when it comes to interactions with your users. Our designers combine the latest trends with the needs of your projects. That is why our designs are sure to bring conversions to your business. We start with the user research to fully tailor the custom software to your target audience. 
Next, we come up with information architecture to organize and structure the content of the application. Of course, we provide you with mockups and prototypes that feature colors and typography for your future product. OTAKOYI takes charge of UI/UX and the complete visual design of all the graphic elements of your custom software. Let's create an outstanding brand identity for your business!
UI/UX Tools
To bring your engaging designs to life, we employ a variety of tools.

Custom Software Development - Procedure and Cost
OTAKOYI is an established custom software development company with years of industry experience. We are skilled in building custom software using a wide range of inventive software development methodologies and techniques. When you hire our custom software engineers, you can expect superb flexibility and utmost dedication to achieving your business goals. To cater to the needs of our clients, we offer a number of customizable engagement models.
Dedicated Development Team
As you know, Ukraine is one of the most renowned software outsourcing hubs in the world. OTAKOYI is a Lviv-based web development company with extensive industry proficiency. If you need to power up your in-house development team or outsource a custom software development project entirely, OTAKOYI will make it happen in the shortest timeframes possible.
Fixed Price Project Implementation
Do you want to implement a startup idea or expand your existing software with more features? This model may come in handy for your business. We allow you to maintain full control over the cost, milestones, and deployment dates of your project. OTAKOYI successfully delivers projects for our clients using this engagement model.
Supervised Software Development 
Do you need to implement your startup idea from the ground up? Does your company require assistance with managing your remote teams? We take these daunting tasks off your hands, allowing your team to focus on more meaningful activities. Define the scope of your project and the milestones, and we will take care of the rest - from business analysis and planning to delivery and support.
Let's connect and make great things happen! Do you have a project idea you'd love to implement? Reach out to our team to get a quote!