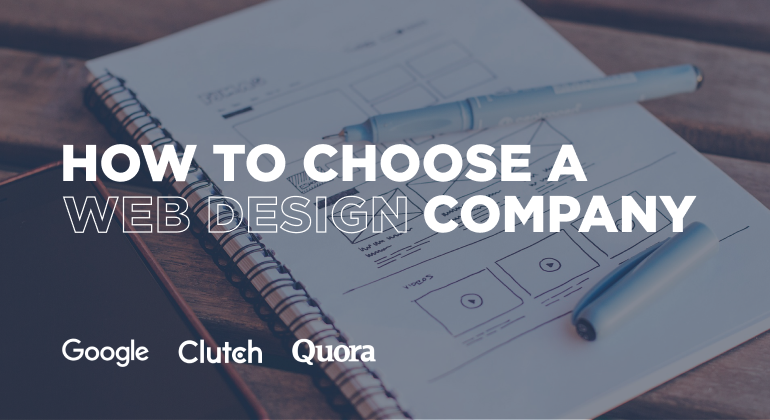 In our blog posts, we sometimes mention the importance of choosing the right outsourcing partner, but never actually explained how to do it. That is why this article is going to tell you how to choose a web design company. It will help you understand how to effectively begin your searchers and what to look at when selecting your candidates. 
How to Approach Choosing a Web Design Agency?
There are several popular ways of how you can start your searches of a web development company. Not all of them are efficient. Some may even make you barking up the wrong tree. 
Google Search
First, and the most common approach implies simply googling "best web development companies." It is quite a bold way to start since you will be instantly served with hundreds of Google pages and each title states that the link leads to the Best company in the world. However, here you should understand that in the modern highly-competitive world there is no such notion as "the best," and even if some company is on the top first Google page, they probably just invested greatly in SEO or advertisement. It is not the most reliable criterion when choosing a web design agency.
Sometimes you might see articles like "Top 10 Web Development Companies" where there is only one link to one company's website. Nothing but a self-advertisement. In most cases, such kind of articles will not provide you with an objective opinion, you can ignore them.
Nevertheless, if your Google searches have borne fruit and you already found a few promising companies, then you can go read the "How to Understand Whether a Website Development Company Is Good?" section. 
Someone's Recommendation
Recommendations of friends, business partners, or even relatives sometimes seem like the optimal option when choosing a web design company. However, if something is good for someone it does not mean that it will also be good for you. A simple rule that works almost anywhere. For instance, your friend/business partner/relative might have used the mobile app development services of that company, and everything went well and the final product was flawless. Nevertheless, it does not mean that vendor is as good at web design as he is in mobile development; or maybe this company is not that experienced in Your industry niche.
Always try looking from the different angles to see the real situation and never blindly follow in someone's footsteps since the guy in front of you might have one leg. 
Quora Search
Quora is a good way to go since there you can see the opinions of many people and sometimes find some sincere answers to your question. To start, you can search something like "What are the best web development companies" on Quora and you will definitely stumble upon a popular question with many good answers. 
Look for the answers that bring value by operating with facts and emotions. Carefully see how a person answers the question. Sometimes they merely try to insert as many links as possible and feed you with raw, corporate information deprived of any sense of humanity in it. I understand that there are too many questions and you cannot approach each one of them with a personal touch, but there are also many projects and clients. If they cannot do that well, then they will probably fail to do a good job developing a web product for their next client. 
Your perfect Quora answer is the one that presents real facts and a personal approach. It should actually answer why this particular company is good, not just to say that they are "the best."
Clutch
Searching for a web design company on Clutch is also quite a good idea. You can easily type something like "Top Web Development Companies" and review the list of companies, their rank, ratings, and a number of reviews. You can also sort them by these factors and apply various filters to ease your search. 
You can even write something more specific if you have already decided about the location of outsourcing. For instance, you can type "Top Web Development Companies in Ukraine" and it will significantly save your time.
Read some clients' reviews to study the pros and cons of a selected company and the work they did for others. There is a decent verification process on Clutch, so you can be sure that at least most of the reviews are not made up. 
How to Understand Whether the Website Development Company Is Good?
You have selected a few candidates and now you are on their website. What should you do next? See their testimonials and available portfolio. 
1. Carefully Read Past Clients' Reviews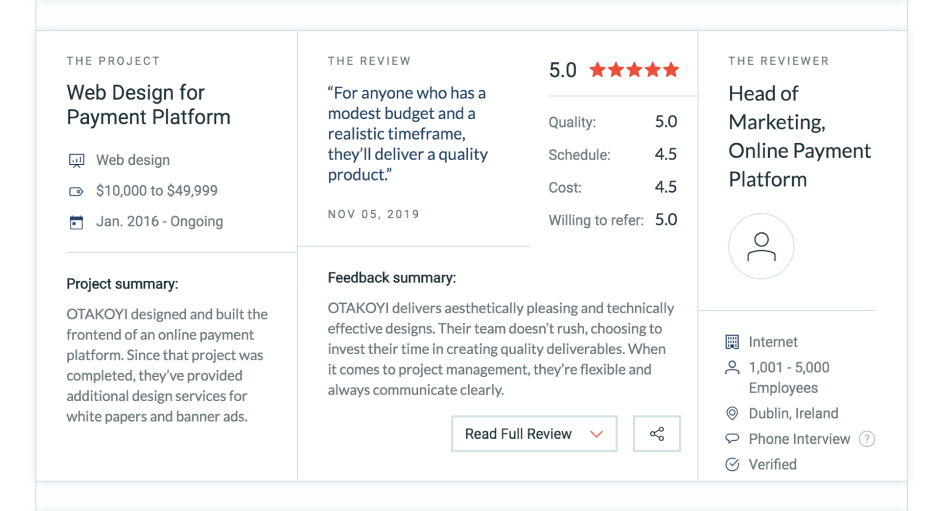 Reading testimonials is one of the best ways to determine the agency's credibility and experience. However, be aware that some web development companies make up the client's reviews. It is quite easy to notice — if there are only a plain text and a reviewer's photo without any link to the source of the feedback, then it is likely a fake. Sometimes you can even see how the words and phrases repeat in the reviews from different clients, which means that these texts were written by one writer. Needless to say that fake testimonials are one of the most vivid indicators that this company is not a trustworthy one.
A good company always has a Clutch or/and GoodFirms profiles and links all the clients' quotes to them. If you found a company using a Clutch search, then you have likely already looked through the reviews and remained satisfied. In this case, you can go to study their portfolio right away to get more insights. 
2. Check Out the Company's Portfolio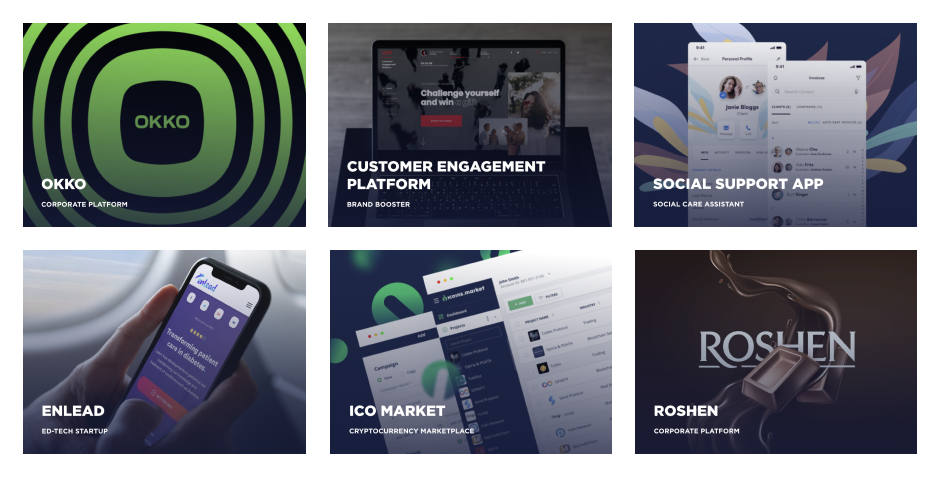 Usually, the website of any web development firm should include a separate section called cases/case studies/portfolio where you can find some of their previous works. They will give you an insight into their past results and success stories. Have a closer look at the case studies to evaluate its overall quality and usability. See whether their style corresponds to your needs and business objectives. The majority of such cases usually offer links to the finished project, so you should also check them as well. 
While reviewing their portfolio, see if this company built any websites in your industry or at least in related ones. These particular works might give you a fine image of how your own project could have looked. Even if your candidate does not possess enough experience in the desired industry, make sure that they are experienced at creating software products of a wide range of other different industries. 
Sometimes to get more insights, you can visit their Dribbble or Behance page to see some more works.  
3. See How the Web Development Company Responds to Your Message
Now you are ready to say hello to your new friends. Here comes one more important step — noticing how fast and in which manner they respond to your first message. It might seem like something insignificant, but remember that the devil is in the detail. 
First, see how fast they will respond to your message. Ideally, it should be within 24 hours. Why it is important? Well, imagine that you hired this company to develop a website for you and decided to ask how the process is going as the deadline approaches, and they ignore you for a few days and then present you a half-baked product an hour before the deadline. Not the best kind of experience, isn't it? Responsiveness is a vital element of efficient cooperation, and it starts from the first message.
Second, see in which manner they respond to your message. Ideally, they should want to learn more about your web development project and understand your business goals and needs. This shows their involvement and desire to actually help. 
Then, if everything is fine so far, try to set up a call and talk in real-time. See whether they are friendly and accessible in communication. Ideally, they should be interested to know more about your company and project details, not just hard selling. See whether there is chemistry between you. You will be working with this company for several months if not more, so you might need it. 
Keep in mind these things and you will definitely choose a good one. 
Final Words
Choosing a web design agency is quite an easy process but you should pay attention to details. Sometimes, getting into an unreliable outsourcing vendor can give you a bad first impression and spoil your attitude towards outsourcing in general. Follow the above-mentioned tips on how to choose a web design company and you will never get a bad experience. 
OTAKOYI, being an outsourcing development company, wants to make sure that each client receives only high-quality outsourcing development services. We care about our image and always strive to maintain efficient communication and fulfill your requirements to deliver refined digital products. You can check what our previous clients say about us on Clutch and GoodFirms and review our case studies and other works on Dribbble. It's all there on our website. 
We are always ready to contact and talk about your upcoming project if you are ready.