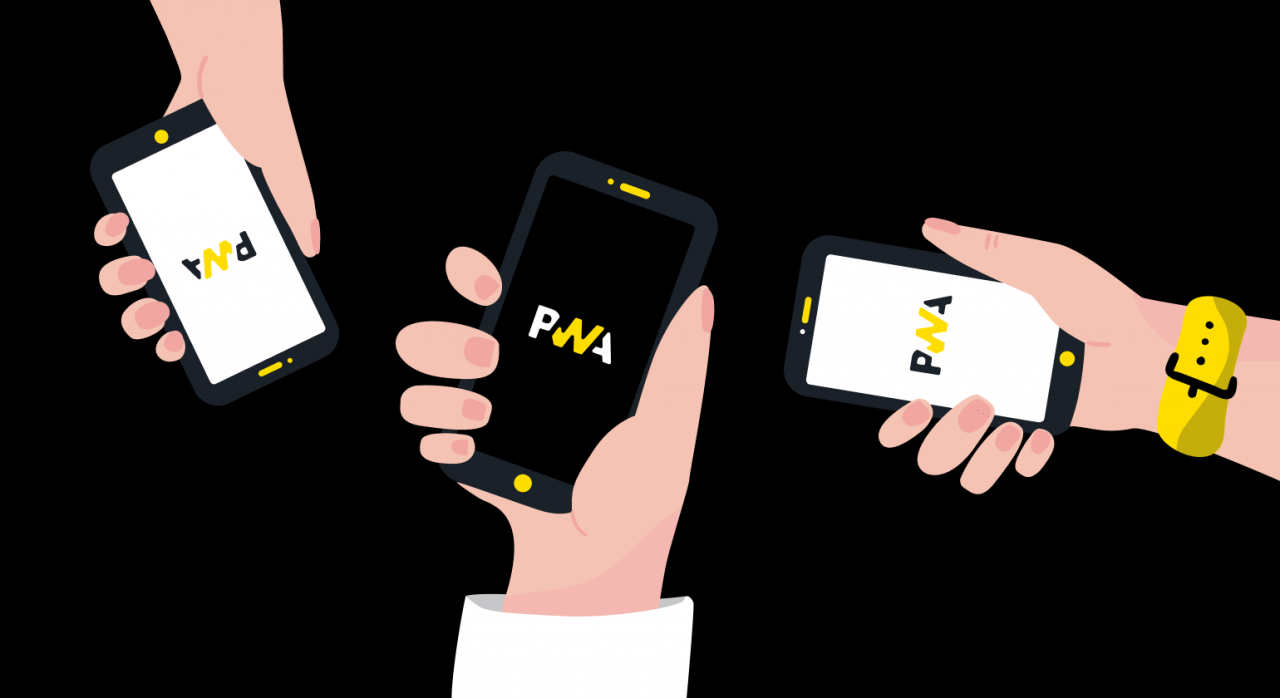 What is a PWA?
Progressive web application (PWA) is a combination of a website and mobile app that allows the former to look and work like the latter. To make it a little bit less confusing, let me put it another way. PWA is like another version of your website that looks and feels like a regular desktop or mobile application, which shares almost the same interface and functionality. Moreover, not only are these applications faster and more reliable than mere websites, but they also allow you to efficiently connect with your customers via smartphones.
Core Characteristics of PWA
Here are some of the most notable PWA benefits:
Time-and-Cost-Efficient Development
PWA is characterized by the fast development process and low costs for technology implementation. If you already have a great website and don't want to spend your resources on costly mobile development, then progressive web application is your best candidate. This is the only case when the holy triad of business works as a whole — Low Price, Speed, and Quality in one PWA.
PWA is Cross-Platform
There is no need to develop separate versions of a PWA for different operating systems since it is cross-platform. It can run both on desktops and any mobile device. Cross-platforming is provided by the fact that a browser is used to operate the application. Thus, PWAs can exist anywhere where there is a browser.
Incredible Performance Speed
Since a PWA works with local cache, there are fewer server requests, which lead to a much better performance of the app. Regardless of whether a user has a slow or extremely fast internet connection, operations with local cache are much faster. PWAs possess incredible performance speed and can compete with native applications. 
PWA Can Work Offline 
Yep, one of the advantages of PWA is its ability to work even when a user is not connected to the Internet. Offline use is possible thanks to the mentioned-above data caching. Once a user downloaded a page while being online, it can be reviewed and used later without a connection. The information and user actions will be synchronized once he or she connects again. 
Availability of Push-Notifications
If the app is not running on a user's device, you can still use push-notifications to provide them with the latest news and events. The same goes for data synchronization and updates — PWA will be updated once a user is connected to the Internet, even if the installed app was never used before.
Advantages for Users
What are the PWA benefits from the users' perspective?
Easy one-click installation
PWA opens instantly and is ready to be used
Users can access the content with a slow Internet connection or even offline
In contrast to native apps, PWAs do not require a lot of resources and do not overload the mobile device. 
With PWA, users can pay for products with their smartphones using MasterPass
Advantages for Business
Why use PWA from a business perspective?
The fast development speed of PWA
Low financial costs for PWA implementation
Google raises PWAs much higher in search engine rankings than a regular site
PWA updates with the core website, making it indispensable for seasonal promotions.
PWAs can be easily displayed on Google Play and other App stores
Users can order products even offline and then synchronize the information when connected to the Internet, which benefits both parties.
Push-notifications are hands down the best tool to keep your customers updated and make them return for more over and over.
Good Examples of PWAs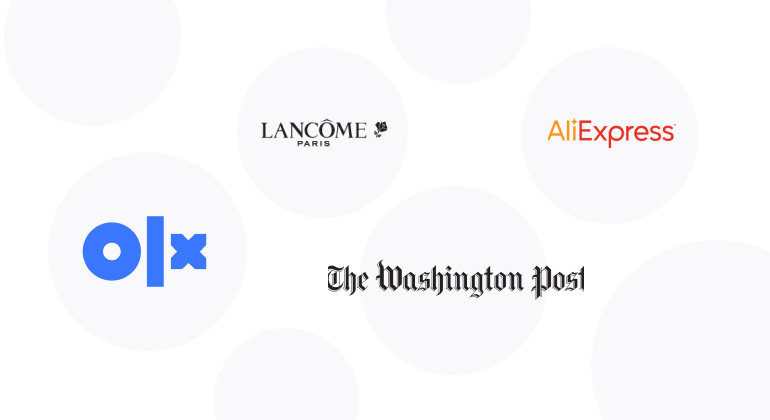 Here are four large companies that gained considerable benefits of PWA implementation:
OLX
The analysis of users' behavior has shown that OLX loses customers because the mobile site runs very slowly, which includes slow loading of advertising. Here is the impact of PWA implementation:
Page load speed increased by 23%
2.5 times more hits per day
CTR (Click Through Rate) increased by 146%
Bounce rate reduced by 80%
Lancome Paris
Around 38% of Lancome Paris orders were made through the desktop version of the site and only 15% from mobile devices, while the traffic was almost the same on both versions. Accordingly, it seems that users had some issues when purchasing through smartphones. Here is how PWA affected the situation:
Site conversion increased by 17%
Bounce rate reduced by 15%
Mobile sessions increased by 51%
The conversion rate increased by 8% when returning to abandoned baskets
AliExpress
AliExpress has developed a fast mobile app, but statistics have shown that mobile users continue to use the web version to make purchases. Apparently, it was uncomfortable for them to get used to the new interface. Being a mobile manifestation of the website that users already know, PWA brought a variety of benefits:
104% increased conversion for new users
The number of pages viewed per session increased by 2 times for each user
The user sessions themselves became 74% longer
The Washington Post
The Washington Post started supporting AMP (Accelerated Mobile Pages) to maximize interactivity and speed up pages, but this was not enough. Specifically, the issue of content access with poor internet quality or offline mode was not addressed. Nevertheless, PWA implementation appeared to be a game-changer:
The number of visits increased by 12%
Page load time reduced by up to 80 milliseconds
Final Words
Progressive web application is an innovative technology that is currently the best alternative to native or cross-platform mobile development. PWA development process is relatively fast and resource-efficient, while the outcome will surely exceed your expectations. OTAKOYI knows it for sure since we ourselves applied the PWA technology on our website.
However, PWA is not a panacea and may not be suitable for each and every case. If you want to know more, contact one of our specialists and let's discuss what fits best for You!