Laravel Web Development has proven its impeccable expertise as the most scalable PHP framework for large projects. This framework consistently tops the lists of the most popular, promising, and used PHP frameworks and receives such titles as the best enterprise-grade framework and the best framework for personal projects.
Many would agree that Laravel is the best PHP framework of recent times. This surely prompts engineers to build a CMS with Laravel. That is why today I want to talk about Content Management Systems based on this framework. 
Numerous different Laravel CMS examples, the most interesting will be described below.
October CMS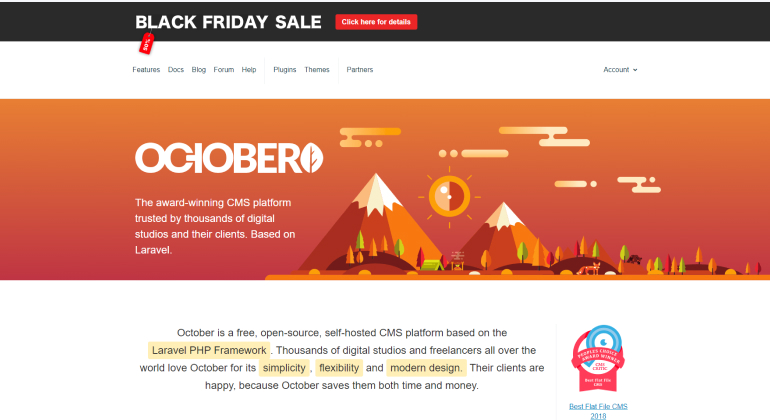 Official website: https://octobercms.com/ 
GitHub: https://github.com/octobercms/october 
This is the most popular Laravel based CMS. The platform is open source, the functionality can be extended using a long list of free modules and plugins. It is a complete, turnkey product that has its own documentation, plugins, themes, and is easy to use.
October CMS has a convenient and nice admin panel that can be customized for yourself. Also, October CMS has a built-in file manager that allows you to work with files and images right in the browser.
Asgard CMS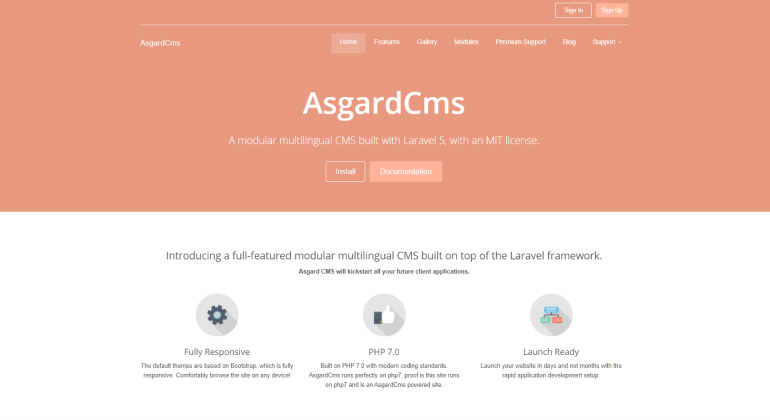 Official website: https://asgardcms.com/ 
GitHub: https://github.com/AsgardCms
A fairly new (2015) CMS using Laravel, but already gaining popularity. Asgard CMS is more aimed at developers than ordinary users, since even installation must be done via the command line. I would say that Asgard CMS has six core advantages:
Easy to install (takes no more than 5 minutes);
Multilingual (including backend);
Modular (each part of the CMS is a separate module);
User-friendly;
Responsive design (the site is convenient to look at on any device);
Readiness for launch (it might take only a few days to develop a site on Asgard CMS, not weeks or months).
Lavalite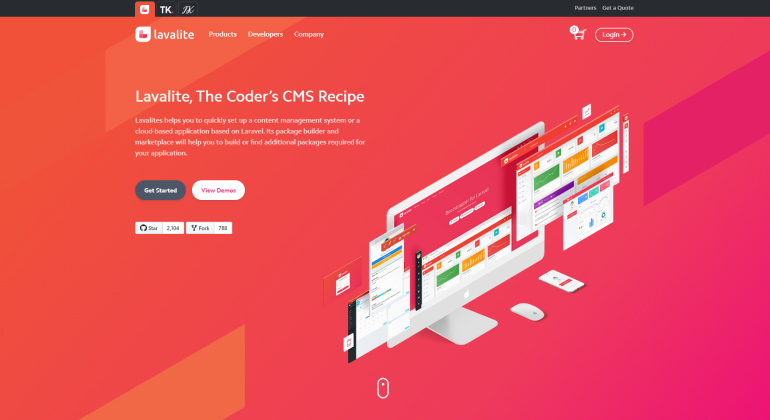 Official website: http://www.lavalite.org/ 
GitHub: https://github.com/LavaLite/cms
Lavalite is another Laravel CMS aimed primarily at developers. It includes all the necessary base packages like the file manager, Themes, Users, Saas, and others.
Lavalite helps you create fully responsive websites as they are based on the most popular bootstrap framework. With a wide range of foreground templates it comes with, it's easy to customize. You can also install packages on Lavalite and they are available for download online.
The main features of Lavalite: responsive design, customization, clean code that is easy to work with, documentation, free updates.
PyroCMS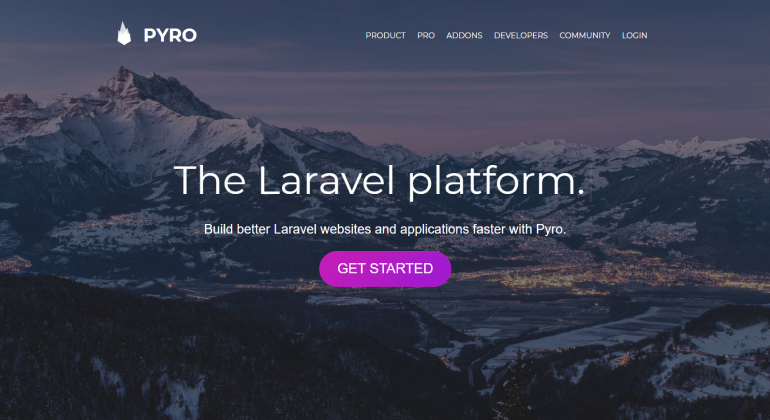 Official website: https://pyrocms.com/ 
GitHub: https://github.com/pyrocms/pyrocms
PyroCMS has an interesting history — the engine was originally developed in CodeIgniter, but later, starting with the third version, it was rewritten in Laravel.
The CMS has a convenient admin panel that you can quickly figure out, so the engine is perfect for creating a personal page or blog.
The main features of PyroCMS: multilingualism, the ability to install modules and themes, as well as plugins.
Statamic CMS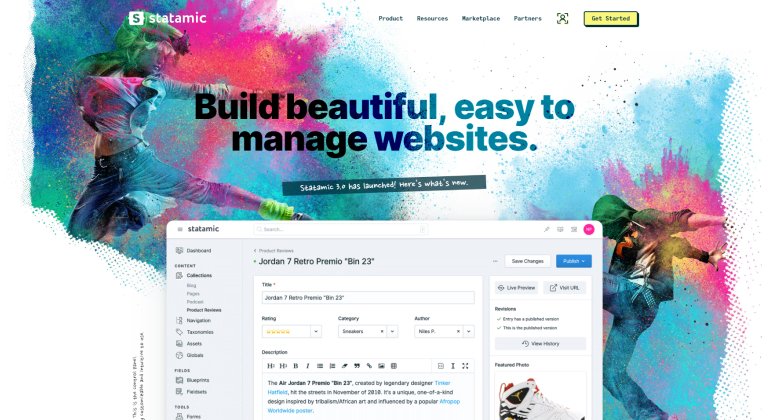 Official website: https://statamic.com/ 
GitHub: https://github.com/statamic/cms
Statamic is another great CMS built with Laravel. Apart from the awesome environment it was built on, Statamic is great for many different reasons that make it one of the top Laravel CMS:
Easier to use than WordPress; 
Many built-in features (which you would need a plugin for if you are using WordPress multilingual functionality); 
No database required; 
Nice and user-friendly interface.
 
Get a free consultation
Contact our team and receive a free approach plan and estimation for your future project
contact us
Final Words
There really is no such thing as the best Laravel CMS, but there may be some content management systems that will work better for you, depending on what you need and what are the specifics of your project.
Each Laravel CMS package has its own advantages and disadvantages, each is best suited for its specific function, so you must choose which one you prefer for your project. Try this and that, experiment and find out what works for you. 
If you need professional assistance with your next project, just drop us a line and our team will contact you shortly to ask for more details.